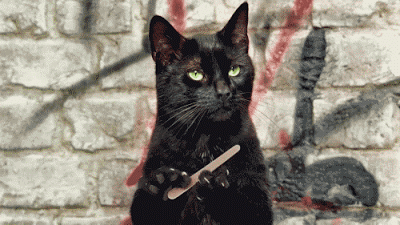 My cat Salem (actually that's Quinn in her costume!) just reminded me tonight's Halloween. She's getting ready for some fun of her own. Not too sure about that look she keeps giving me, but anyway…
Our little ones will be out Trick or Treating in their costumes. Hoping for a big haul of candy and stuff. Some of our adult kids are probably going to a costume party, or just chillin at home with a bottle of some "old friend".
Just want to make sure you are all doing your stuff safely and come back home in one piece. Remember tomorrow is All Saints Day. See you at Mass!!
Have fun family!